Seaway container forwarding
(FCL - Full Container Loading)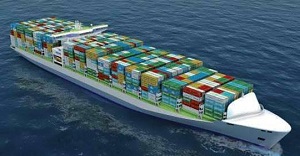 Container forwarding is one of the most popular and improving modes of international forwarding operations. Containers are standard in size and can easily be delivered by any carriers.
The main advantage for container forwarding is the possibility to deliver your cargo on "door-to-door" principle.
Also container forwarding has the following additional pluses:
low forwarding expenses;




possibility to deliver big cargo batches;




diminishing packing and marking expenses;




diminishing the costs and time for loading unloading and warehousing expenses;




cargo safety.



LCL- Less Container Loading
For your esteemed company we can provide LCL services (LCL- Less Container Loading).

Container cargo forwarding by sea is profitable, safe and most importantly cheap way of delivery for any cargo and for any dimension.
Our team of professionals will support you for delivery of your cargo from any place in the world in the shortest terms possible, using optimal route and on beneficial conditions for you.
Until recently container shipment to Sothern Russia was carried out mainly through Novorossiysk port. These days we can propose alternative routes from any country to Southern and Central districts of Russia through the ports of Azov and Black seas, such as: Rostov-on-Don, Azov and Taganrog.
These ports have big advantages against Novorossiysk port:
more flexible storage charges for containers in the port;




relatively low port handling charges;




lower rates for additional port operations ordered by customs, i.e. customs checking, weighting and etc.



Recently new service appeared for Crimea Republic. We can provide for you regular service for Novorossiysk - Sevastopol, with deliver of your cargo from port-to-port and also door-to-door service available.
For your esteemed company we can provide LCL services (LCL- Less Container Loading).
If you need to deliver the goods of different types from several foreign suppliers, and the weight and the size of each batch does not allow filling up full container with the cargo. We will provide consolidation services for you. Many years of experience and our warehouses in China, Turkey, Poland and Vilnus would allow us provide the optimal solution for delivery on the basis of price-quality.
Every client is important for us! Come to Asia-Don and we provide you with less expensive and reliable transportation route!