Airfreight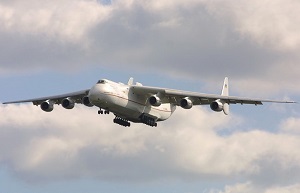 One of the most important factors while choosing the mode of transportation is time. If you need to deliver the cargo in short time, if cargo is perishable or has small size, airfreight is the best way to deliver your cargo.
Asia-Don LLC provides you with optimal logistics scheme and supports the consolidation of your cargo is required.
Airfreight cargo requirement:
dimensions shall not exceed:
length - 200 cm; width - 100 cm; height - 80 cm;

weight of one case is not over 80 kg;

if your cargo is free-flowing or a liquid it shall attain MSDS or similar document confirming cargo safety for air transportantion.
AIRFREIGHT CARGO REQIREMENTS
cargo should be packed in tare, tank and other materials, insuring the cargo is protected from damage;




the packing of cargo should be carried out to insure the cargo safety during loading, transportation and unloading from airplane. It is important to restrict access to the cargo;




in order to protect your cargo, the packing should allow tight mounting in aircraft hull and not to allow free movement inside aircraft;




packing should have clear surface, sharp edges, horns which can damage or contaminate craft and its equipment or other cargo transported together with yours.



If these rules are followed these rules we would safely and successfully deliver the cargo to you!