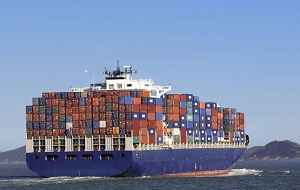 About
Asia-Don LLC is the team of professionals with huge experience in transportation and delivery of wide range of products with professional knowledge and skills aimed to achieve highest results.
Our professional experience and knowledge allow us to avoid hidden dangers in the logistics environment and provide our clients logistical services without additional risks and expenses.
There are no obstacles we are unable to overcome, we creatively tackle complex projects and always provide for you the most reliable way to deliver your goods.
Our area of expertise is organization of international transportation by various modes of transport. We are ready to provide full range of door-to-door services. We can always advise you for international trade agreement and for cargo customs clearance.
We have the permanent representative in China, who can help you to select a manufacturers and suppliers. We will follow your project for product quality and lead time, support you with customs clearance and export documents. We will insure safe warehousing, consolidation, repacking and transshipment.
Our flexible policy allows our client to receive either the complex of transportation services or request specific services which is the most attractive for our client expectations.
We would use our continuous and successful cooperation with container lines (CMA-CGM, Maersk, MSC, APL, ZIM, Cosco and others) to provide our client with best rates and terms available.
Our mission is to support our client successful business by providing the services with the best logistics options available.
Our advantages:
Many years of cross border logistics experience helps to evaluate and avoid possible threats even for new paths our clients choose to take; it also allows Asia-Don to solve challenging complex problems which might appear utilizing attained knowledge and resources to safeguard our clients business and observe their best interest.




Our long freight forwarding history insures that our clients receive only optimal logistics solutions; our client can use Asia-Don to deliver the cargo to various destinations inside Russia, CIS and other countries. We have direct connection to railway authorities, sea lines; constant analysis and logistics optimization insures our clients receive professional and most profitable logistics solution.




Service differentiation allows us to provide our clients either full complex of logistics solutions from foreign supplier or just be responsible for any part of supply chain: local transport, export customs clearance, sea delivery till Russian border, port and handling charges and etc.



How we work:
You call us or leave your request on the web site.




We provide the mode, route and terms of delivery.




Negotiate conditions and sign an agreement.




Confirm and prepare all relevant transportation documents.




We provide the equipment according to the confirmed terms and time.




Regularly provide you the tracking for your cargo.




Asia-Don delivers the cargo to the location specified by you.




You are happy with the service and recommend us to your partners.



Services we provide:
Our company is oriented for export-import cargo operations.
Asia-Don LLC provides the following services: